What Can You Learn from the Industry's Greatest Leaders?
[ad_1]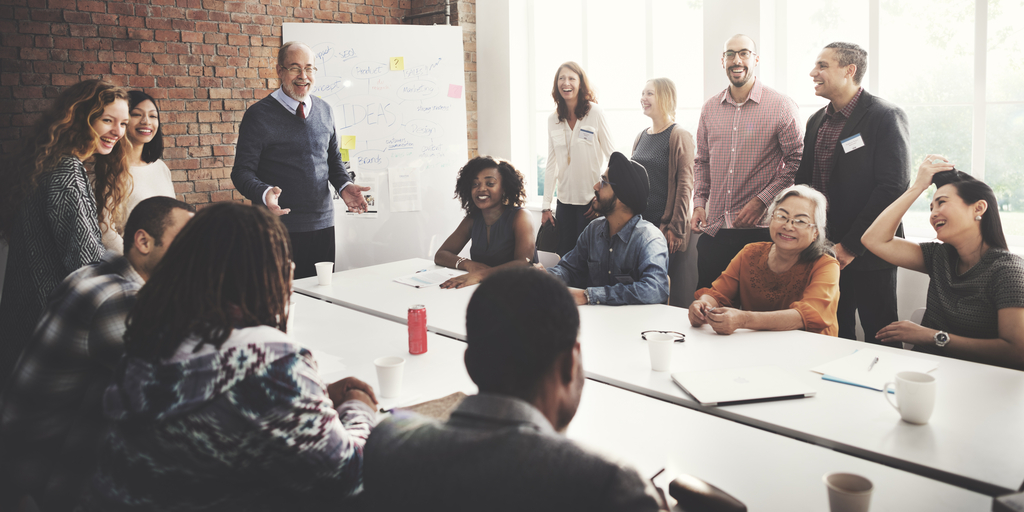 There's no shortage of materials on the topic of leadership. Five ways to become an inspiring leader, 25 traits all great leaders share and so on…
Through our work preparing the Hiring Excellence Stage for UNLEASH World, I have worked with and learned from some of the most celebrated leaders from the hiring industry. Team leaders from companies such as Booking.com, Ikea and Zalando.
As I gradually met more of the speakers who we will welcome to the stage in October I became curious, what tied all of these people together?
They have different titles, work in different industries and all have very different backgrounds. So what makes them leaders?
From my conversations, I have noticed two traits that stand out amongst excellent leaders.
The ability to do and the willingness to share.
The ability to do
Leaders have the ability to get things done.
Companies that are spread across several countries, operating in multiple languages and striving to achieve highly ambitious goals are bound to face challenges and blockers.
True leaders have the skills to assess and overcome these problems. Through being highly strategic, clear communicators and leading with clear vision.
When speaking to Jolie den Boer, Senior Director of Recruitment (Europe and Africa), from Cognizant or Lee Andrews, Head of TA in IBM it's incredible to think of the scale of change they can exact in their roles. Their companies employ more than half a million people combined. To be able to tweak small processes or roll out complex projects requires endless, considered planning and execution.
Jolie den Boer will be talking about how Cognizant took matters into their own hands and built an app that will completely overhaul the candidate journey and immeasurably improve their candidate experience. A project that required meticulous planning, accurate metrics and constant testing.
Lee Andrews will share details on the vision and strategy that led to IBM's brand new interviewing platform, built to help establish a best practice in hiring excellence across the business.
Both of these products are examples of the innovation and ability to deliver on large scale projects
The willingness to share
All of these leaders are willing to share their story.
The very fact they are willing to come to UNLEASH World in October, stand on stage and discuss their failures and successes in equal measure is testament to that.
Their leadership status, within their own companies and across the hiring industry, has stemmed from their openness to share their insights and help others achieve success. In Harvard Business Review's Nimble Leadership, three different types of leadership are identified and examined. The enabling leaders are those who are skilled at coaching and development, communicating, and connecting. These leaders are most valuable when it comes to developing their colleagues. Nurturing and developing talent is a key objective in many large organisations. The Hiring Excellence Stage showcases leaders who truly embrace these qualities.
Success is magnified when shared and used to help others. For example, Paul Maxin, VP TA Publicis Sapient, will be sharing the maturity model that has helped his organisation transform their talent acquisition vision. A true example of an enabling leader, Paul will address the transformational journey he and his team are undertaking thanks to this model.
It's a true mark of leadership when somebody can clearly communicate their journey and advise others on the best path to take
We'll be sharing more insights into the incredible people who will be gracing The Hiring Excellence Stage at UNLEASH World 22/23 October. Don't miss your chance to gain insight into the technology, people, and ethos needed to establish best practice in hiring excellence.
[ad_2]