The Countdown is on to The Biggest HR Event of the Year
[ad_1]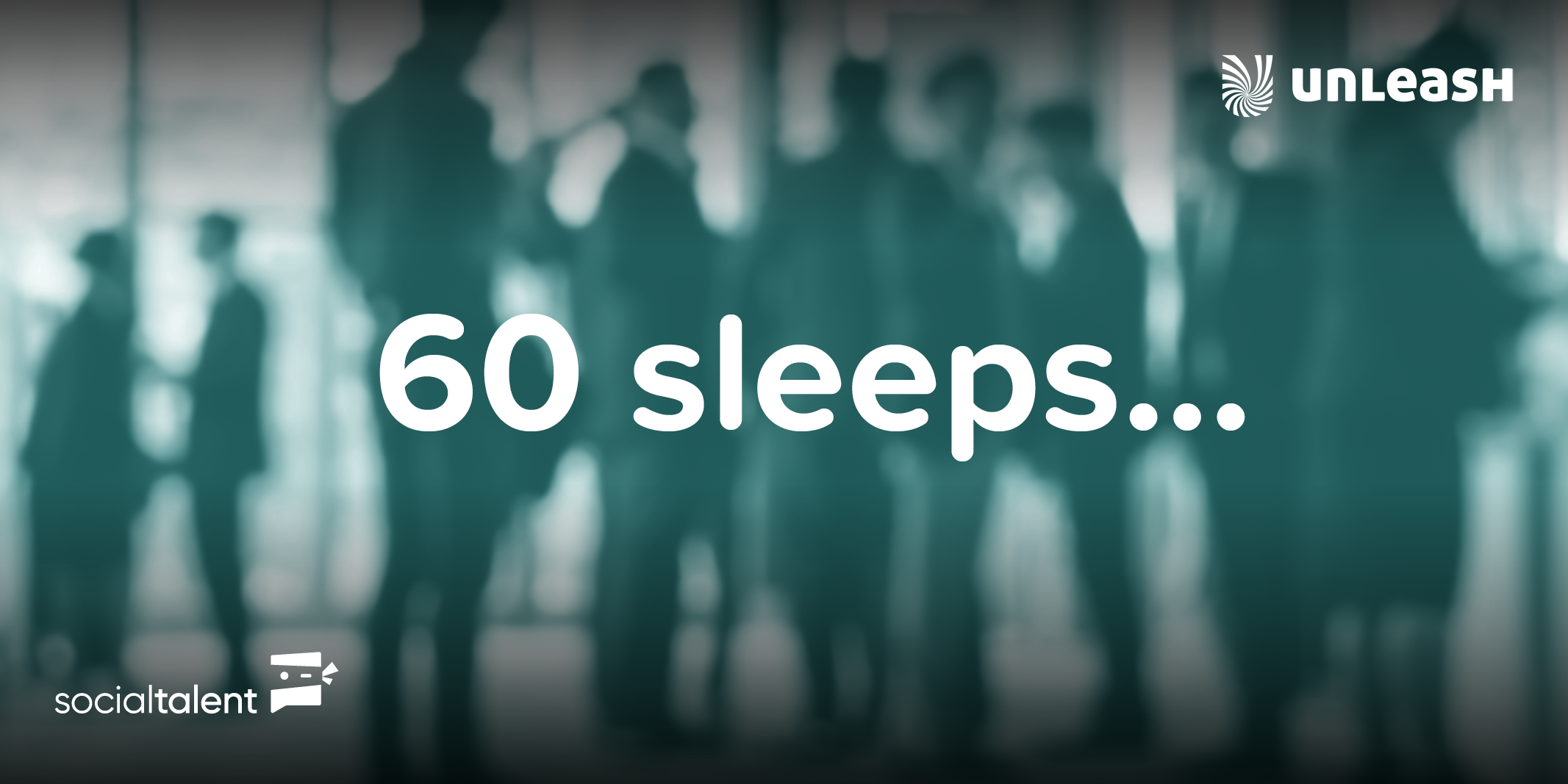 60 days may sound like a long time, but trust us, it's going to fly!

What's all the fuss about?

We're counting down the days to the biggest Future of Work and HR Tech event of the year and we couldn't be more excited!

That's right, there are only 60 days until… UNLEASH World 2019!
What is UNLEASH World?
UNLEASH World is the pinnacle event of the year when it comes to the future of work, innovation and HR technology.
Every year UNLEASH World attracts the brightest minds in the industry to talk, network and learn at the two-day conference. Thousands of decision-makers, visionaries, technology buyers, and disruptors will gather at UNLEASH World to showcase smarter ways of working, powered by innovative HR technology and the latest business transformation insights led by global executives from some of the world's most exciting brands and organizations. Amazing keynote speakers are leading the way at this conference such as;
Josh Bersin, founder of the premier research firm in the Talent Management industry and a key thought leader publishing his research with

Bersin

by

Deloitte

.

Bob Geldof, Political activist and the brains behind

Live Aid

which raised over $280 million for charity

Janina Kugel, CHRO of

Siemens

is a diversity pioneer and future of work expert who is fuelled by her fascination of building successful organisations with great talent.
That is only a snippet of the quality of speakers you can expect to find at UNLEASH. These idols will be joined by many others including; The Minister of French Labour- Muriel Pénicaud, Future of Work strategist- Heather McGowan and author of The Culture Map– Erin Meyer and it doesn't stop there… SocialTalent is delighted to lead the conversation around Hiring Excellence as part of the UNLEASH agenda.

What is The Hiring Excellence Stage powered by SocialTalent?
The aim of The Hiring Excellence Stage is to share the stories and strategies created by leaders who have lived experience in transforming the hiring process.
Through our work with global organisations, SocialTalent is constantly helping companies like IBM, GSK and Adecco define hiring excellence.
The Hiring Excellence Stage will welcome a blend of the most distinguished and successful pioneers of the recruitment industry. A mix of TA leaders and industry experts will share their views on the future of work, the intersection of humans and technology, their thoughts on transformative processes and of course, how can we achieve hiring excellence.

A sneak peek of our line up includes;
Kevin Blair, VP of Global TA at IBM

Hung Lee, Founder Recruiting Brainfood, the best newsletter in the business

Jolie den Boer, AVP Recruitment CE & Africa at Cognizant 

Joanna Abeyie, Renowned Diversity and Inclusion strategist 

Paul Daniel, Global TA Manager at Booking.com




… and many more
I don't know about you but I'm a bit starstruck just reading that list. All of these people have seen huge success and endured great challenges in their roles. They'll be sharing their stories on stage and it's a chance to hear first hand how they have tackled the problems that occur throughout the industry.
We'll be bringing you updates and teasers showcasing the awesome spectacle of speakers we'll be welcoming to The Hiring Excellence Stage and confirming our belief that this is one event you can't afford to miss.
[ad_2]