Quebec Workers Have a Right to Refuse Unsafe Work
[ad_1]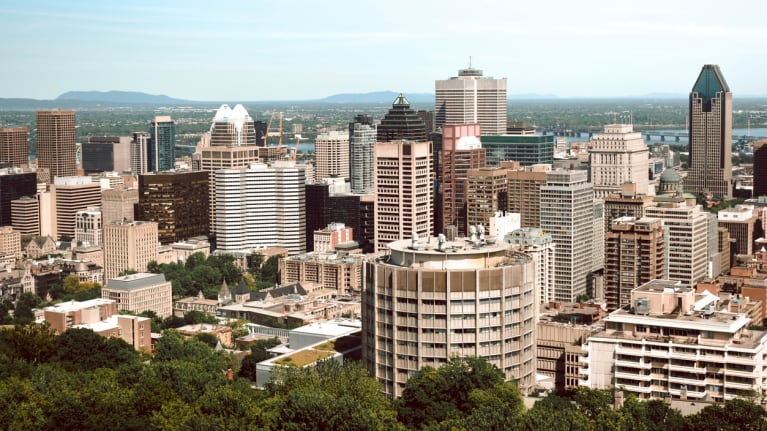 ​Employees in Quebec, Canada, don't have to perform tasks they believe would endanger their health. An employer cannot dismiss, suspend, transfer or penalize an employee because he or she exercises the right to refuse to work, according to Quebec's Committee on Standards, Equity, Health and Safety (Commission des normes, de l'équité, de la santé et de la sécurité du travail).
"The worker cannot be dismissed. No sanctions can be imposed" when a worker refuses work because there are unsafe conditions, said Élodie Brunet, an attorney at Lavery in Montreal.
The worker is entitled to compensation in the meantime, added Patrick Essiminy, an attorney with Stikeman Elliott LLP in Montreal. The employer can ask another employee to perform the work, and this other worker may then accept or refuse to perform the work.
"When a worker exercises a right to refuse to work in a manner that is abusive or in bad faith, an employer can then impose a disciplinary measure on the worker," Essiminy said.
The Work-Refusal Process
When an employee refuses work because of safety concerns, the following steps should be taken, according to employment law experts:
An employee should immediately notify a supervisor or employer about his or her concerns. The worker then can refuse to perform the unsafe work.
A supervisor next must inform a workplace health and safety representative at the company to investigate and determine corrective measures. If a health and safety representative is not available, the employer should contact a union.
If the employer and safety representative agree that there is danger, they should cooperate to eliminate it.
If the employer and the safety representative agree there is no danger, work can resume.
If an employee is dissatisfied with the result, he or she can contact a government inspector.
The inspector must further investigate concerns and make recommendations. This process can take days or even months, depending on whether the matter is urgent.
The inspector's decision is effective immediately, and parties should respect the ruling even if they do not agree with it.
If the matter is still not resolved, an employee can appeal within 10 days to the governmental review office.
Manufacturing employees in Quebec often exercise the right to refuse to work because of unsafe conditions, said Shari Munk-Manel, an attorney with McMillan in Montreal. For example, they may come across hazardous products and defective equipment, or suffer from occupational illnesses caused by chemicals or dust.
"If an employee has a health issue, like asthma, then some tasks could be considered dangerous," Munk-Manel added.
If factory employees are exposed to toxic agents that are dangerous to their health, such as asbestos, then that affects the entire workforce, Essiminy said. "Then there's no alternative. They must exercise the right to refuse to work, because it is dangerous to their health."
[SHRM members-only toolkit: Introduction to the Global Human Resources Discipline]
How Quebec Law Differs from Federal Law
Essiminy noted that the Canada Labor Code applies to workplaces under federal jurisdiction. About 900,000 employees in the federal sector account for 6 percent of all Canadian workers, according to the government of Canada.
Federally regulated employers in Quebec—those working for the government; banks; radio and television stations; interprovincial transport businesses, such as air, rail and marine shipping; and telecommunication businesses—are not subject to Quebec's legislation.
Munk-Manel said the federal laws regarding unsafe work are similar to Quebec's, but the process the employer and the employee follow for their respective obligations differ.
"Investigators and safety representations are involved more quickly," Brunet said. "At the federal level, an employer has to immediately carry out the investigation in the employee's presence."
Once the employer concludes the investigation at the federal level, it must prepare a detailed report setting out the investigation results, Brunet added. These documents are not mandatory under Quebec law.
Catherine Skrzypinski is a freelance writer based in Vancouver, British Columbia.


[ad_2]