Make Global Travel for Nonprofits Productive, Safe
[ad_1]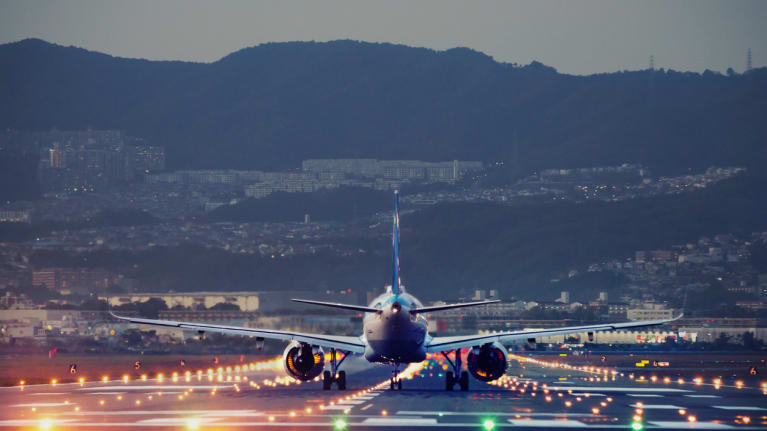 ​LAS VEGAS—Travel is necessary to build the relationships it takes to succeed as an international nonprofit, but it should be undertaken with a purpose in mind and conducted as safely as possible, particularly in areas prone to terrorism.  
Consider the steps that Howard Wallack, SHRM-SCP, deputy chief human resources and administrative officer for Jhpiego, has implemented for staff traveling in Africa. Jhpiego, a nonprofit affiliate of The Johns Hopkins University in Baltimore, helps improve health care in developing countries.
Practicing HR Around the World
Headquarters HR staff members go to local offices every two years for an operational review, Wallack said in "Global, Complex and Focused on the Cause: HR and Business Challenges in International Nonprofits," a concurrent session held June 24 at the Society for Human Resource Management 2019 Annual Conference & Exposition. Jhpiego's 3,822 employees are located in 41 countries and have, in addition to headquarters HR, local HR in each country who report to the country director as well as headquarters HR.
Wallack was in Mozambique recently and soon will be in Burkina Faso. Before he goes on his trips, he makes sure the country director and local HR will be available. Headquarters staff rate local HR staff in a number of areas, including recruitment, retention, wellness and employee relations. If local staff members receive low marks, they are required to make improvements.
Wallack also conducts interviews with the local HR team to rate the local HR director on a number of factors, including responsiveness and clarity of communication with others.
In addition, two days before he arrives in a country, he asks for a random sample of  employees and selects 10 percent of them to review their compliance with organization policies. Wallack noted that Jhpiego has zero tolerance for discrimination.
Other organizations are vigilant about eliminating discrimination, harassment and sexual misconduct, as well. Since a sex abuse scandal at Oxfam, a U.K.-headquartered international charity that fights global poverty, was alleged last year, global nonprofits have had to proactively address reports of sexual abuse or misconduct, noted conference attendee David Epstein, SHRM-SCP, director of domestic human resources for Doctors Without Borders in New York City. Particularly when an international nongovernment office gets much of its funding from the government, it could be just "one scandal away from not having operations" he said.
[SHRM members-only online discussion platform: SHRM Connect]
Addressing Security Concerns
When visiting local offices, Wallack said that headquarters staff have an hourlong security briefing.
He noted that the organization has had incidents where employees have faced terrorism. In one incident in Burkina Faso, one staff member was holed up in the bathroom of a hotel attacked by terrorists for 18 hours before ultimately getting out safely.
In Kenya, there was a terrorist incident in a hotel where Jhpiego staff were staying. Wallack saw one of them rushed out to the hospital on the nightly news. There were no deaths among staff, but some were injured, he noted.
Despite the risks, Wallack said travel is the best way to build relationships. He encouraged other global nonprofits to create opportunities when the budget allows for their people to meet. Jhpiego holds an annual meeting for its top employees in Bangkok, Thailand, where all of its workers traveling to meet can obtain visas.
Jhpiego has grown from 214 staff around the world in 2005 to its present 3,822 employees. But Wallack noted that the organization is prepared for retraction as well as growth. In its offer letters, the organization explains to employees that positions are subject to the availability of funds. This has been contested in some courts, and the organization still might have to provide notice or money in lieu of notice prior to termination—one of the many differences in employment law in the U.S. compared to other countries, he noted. But the letters put employees on alert at the outset that the organization's funding and their jobs are interrelated.


[ad_2]