How To: Be Prepared When a Hiring Manager Comes Knocking…
[ad_1]


Welcome to SocialTalent's Live & Learn Series!
Each week we gift you with a little bit of info that will help smoothen your recruitment process and expand your knowledge of your industry.
With this Live & Learn series we promise to keep it:
Short
Simple
Ready to use!
Sound good to you? Let's begin!
Stacy Zapar knows exactly what it's like to be under pressure from hiring managers. in her Stacy's Secret Sauce, Recruit like a Boss! content on the SocialTalent platform she gives great insight into how to handle both your internal and external relationships as a hiring professional. In this video she explains how you can make sure you're always prepared no matter what emergency reqs land on your desk.
Key Takeaways
As a hiring professional you'll never be able to read a hiring manager's mind, however, there are a couple of things you can do to prepare yourself for any scenario;
If a superstar candidate catches your eye during a search reach out to them even if they are not the right fit for the req you are currently working on- build a relationship early!
Workforce planning is the key to forecasting which open roles are coming down the line, perhaps months from now.
Keep having conversations with great candidates, as soon as a role opens up you immediately have people to call or seek referrals from.
If you're interested in learning more of Stacy's Secret Sauce tips why not check out her videos on the SocialTalent Platform!?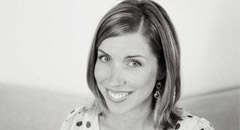 Recruit Like A Boss!
Learn how to smash goals with Stacy's Secret Sauce
[ad_2]