Decision Not to Reappoint Worker After Lawsuit Was Not Retaliation
[ad_1]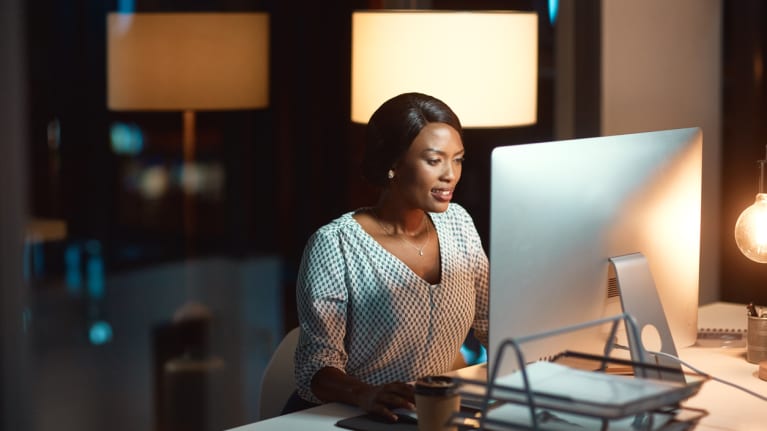 ​A maintenance employee at an Illinois college who was not reappointed 10 months after her discrimination claims against the college were dismissed could not prove discrimination or retaliation, the 7th U.S. Circuit Court of Appeals ruled.
The plaintiff, a black woman, had been an employee of Southern Illinois University Edwardsville (SIUE) for 15 years. She was hired in 2002 as an assistant director of building maintenance. In March 2011, she learned that her supervisor was retiring. She asked SIUE's vice chancellor for administration about becoming the new director of facilities management.
The plaintiff asked the vice chancellor if SIUE could waive the requirements that the position be publicly posted and that the applicant have an engineering degree. The vice chancellor declined the request and selected an applicant with 30 years of experience as a civil engineer with supervisory authority over hundreds of employees. Despite these qualifications, the plaintiff filed two state court discrimination lawsuits challenging SIUE's hiring decision. Both were dismissed, with the appeal of the second lawsuit ending in July 2015.
On May 5, 2016, SIUE notified the plaintiff that she would not be reappointed to her position in 2017. This meant that her employment would end in a year. While the plaintiff had positive performance reviews and no written reprimands prior to this decision, she'd had several conflicts with co-workers. Among other things, she was unhappy with revisions to her position description and refused to sign documents confirming changes to her duties. She also expressed unhappiness with architects she interacted with in her job, and she submitted a leave request in conflict with SIUE's policies.
Immediately after the plaintiff was informed that she would not be reappointed, she was transferred to a new office in the recently built University Park building. This was in accordance with SIUE's common practice of relocating employees who are not reappointed. The conditions at the new building were poor and included discolored drinking water, high humidity and a refrigerator containing apparently hazardous material labeled "student sheep brains."
After the plaintiff's termination, she was replaced by a white man who did not have a college degree. She brought suit against SIUE, the vice chancellor and two supervisors claiming discrimination, retaliation, infliction of emotional distress and breach of contract. At summary judgment, the district court granted judgment for the defendants on all counts. The plaintiff appealed the judgment with respect only to her Title VII discrimination and retaliation claims.
[SHRM members-only toolkit: Managing Equal Employment Opportunity]
On appeal, the 7th Circuit found that the plaintiff had not shown that any of the negative experiences she had suffered related to her race or her prior discrimination claims. While SIUE did transfer her to a substandard workplace, it did so according to its common practice after choosing not to reappoint an employee. Similarly, the decision not to reappoint the plaintiff happened 10 months after her lawsuits ended. This was too long to support an inference of causation based on timing alone, and the plaintiff did not present any evidence that SIUE made its decision based on her discrimination lawsuits.
For these reasons, the 7th Circuit affirmed the district court's dismissal of the plaintiff's claims.
LaRiviere v. Board of Trustees of Southern Illinois University, 7th Cir., No. 18-3188 (June 5, 2019).
Professional Pointer: Employers must exercise caution to avoid reactionary discipline or other adverse actions after an employee has complained of discrimination or brought a discrimination lawsuit. Nevertheless, an employee does not obtain protection against adverse action forever simply by bringing a complaint or lawsuit against an employer.
Jeffrey Rhodes is an attorney with Doumar Martin in Arlington, Va.


[ad_2]