Businesses Urged to Participate in Europe's Travel Authorization System
[ad_1]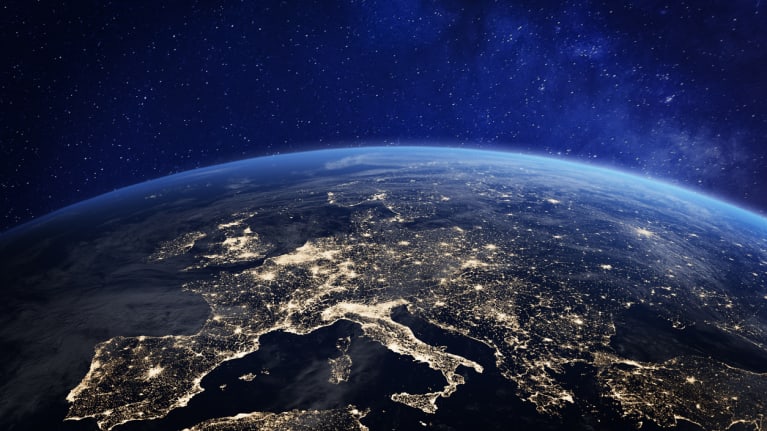 ​Beginning in 2021, U.S., British and other visa-exempt travelers will have to undergo prescreening before visiting most European Union (EU) countries.
This new procedure, a security measure aimed at preventing terrorist attacks, has confused business travelers and tourists alike, largely due to inaccurate initial reporting on the new screening process. Some sources wrongly claimed that visas would be required for travel in the EU. "This system won't be a barrier to business travel," according to Courtney Noce, an attorney with Greenberg Traurig in Atlanta.
Security Checks Strengthened
The European parliament agreed in July 2018 to establish the electronic European Travel Information and Authorization System (ETIAS) to strengthen security checks on nationals from more than 60 countries who currently travel visa-free to the Schengen Area within the EU. According to the U.S. State Department website, the Schengen Area "encompasses 26 European countries, where internal border checks have largely been abolished for short-term tourism, a business trip, or transit to a non-Schengen destination."
The Schengen Area encompasses most EU countries, except for Bulgaria, Croatia, Cyprus, Ireland, Romania and the United Kingdom. Several non-EU countries—Iceland, Norway, Switzerland and Liechtenstein—have also joined the Schengen Area.
ETIAS is "an automated IT [information technology] system that identifies security or irregular migratory risks that visa-exempt visitors might pose when travelling to the Schengen area," according to an EU fact sheet. It also "facilitates border crossings for travelers who do not pose such risks." The system is expected to be operational in early 2021.
Any non-EU national who doesn't need a visa to travel to the Schengen Area will have to apply for travel authorization through ETIAS and pay a 7-euro (approximately US$7.79) fee prior to entry. The online application will be available at the ETIAS website or mobile app and will take about 10 minutes to complete. No documentation beyond a passport or other equivalent document will be required. Upon receiving an application, ETIAS will check the applicant against EU security information systems.
"The vast majority of applicants—expected to be more than 95 percent of all cases—will be given automated approval, which will be communicated to them within minutes of payment," according to the European Commission. The authorization is valid for three years and an unlimited number of entries during that time.
The ETIAS process will allow an approved traveler to stay up to 90 days in the Schengen Area but the authorization will not serve as a work permit. The European member country decides whether to grant someone a work visa.
If an applicant appears in any of the searched databases, such as no-fly lists, or in the case of an undecided outcome from the electronic process, the European Border and Coast Guard Agency or a member country will handle the application manually. This can mean a delay of up to 96 hours. In exceptional circumstances, authorities may ask for additional information, but in all cases, they should make a final decision within four weeks. Applicants may appeal a travel authorization refusal.
When arriving at a Schengen Area border crossing, a visitor's travel document data will be electronically scanned, triggering a query to relevant databases, including ETIAS. If valid ETIAS travel authorization is lacking, the border guards will refuse entry and record the traveler and the refusal of entry in the entry/exit system.
"The new ETIAS will ensure that we no longer have an information gap on visa-free travelers," said Dimitris Avramopoulos, European commissioner for migration, home affairs and citizenship. "Anyone who poses a migratory or security risk will be identified before they even travel to EU borders."
[SHRM members-only toolkit: Introduction to the Global Human Resources Discipline]
Electronic Travel Registration Isn't New
"Electronic registration for travel isn't a new concept," Noce said, noting that the United States and Canada have similar systems. "The systems used in the other countries are efficient and easy for travelers to use. There is no reason to believe this one will be much different. … Electronic registration through a website isn't a difficult process. In many cases, it can be faster than obtaining a visa."
But while it will take some time to get used to the new system, its functioning "is basically the same as the Electronic System for Travel Authorization implemented in the U.S. in 2009, or the Electronic Travel Authorization adopted by Canada in late 2016," said Alessia Ajelli, a lawyer with LCA Studio Legale in Milan.
Ajelli speculates that there might be some practical difficulties when implementing ETIAS, especially in countries like Italy that have never used an automatic preauthorization system. "I nonetheless believe that it will only be a matter of time for the system to fully function and for the operators and officers to be able to handle the process in a timely and easy manner," she stated.
Noce said, "The new system is just a reflection of the direction we're seeing in the counterterrorism movement on a global level. Businesses that are focused on compliance shouldn't have any problems. Ultimately, businesses and HR professionals will become familiar with the process.
"This is a great opportunity for businesses to be proactive," she continued. "They should want to know about their employees' travel for many reasons. Identify frequent business travelers—know who is traveling and how often—and have them register with ETIAS ahead of time."
Rosemarie Lally, J.D., is a freelance legal writer based in Washington, D.C.


[ad_2]