Baltimore Company Ordered to Pay $16.3 Million in Race Bias Case
[ad_1]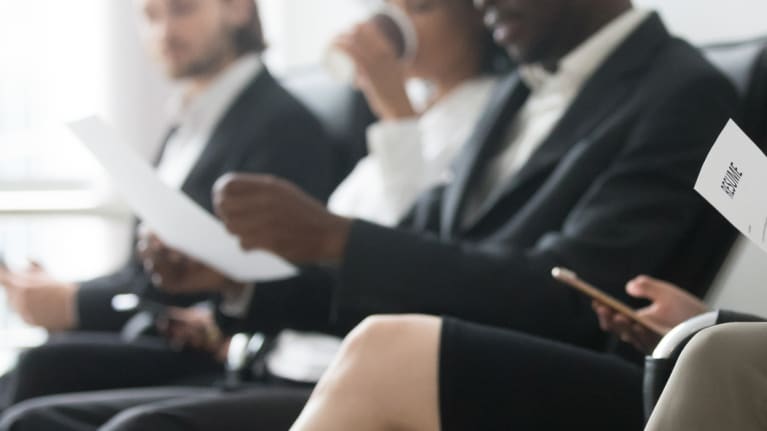 Enterprise Rent-A-Car Co. of Baltimore must pay more than $16.3 million in lost earnings, benefits and interest to 2,336 black job applicants who were passed over for the company's management trainee program.
Following an investigation by the U.S. Department of Labor's (DOL's) Office of Federal Contract Compliance Programs (OFCCP), an administrative law judge found that the company—which is a federal contractor—showed a pattern over a 10-year period of discriminating against black applicants in favor of white applicants. The company's policy had a disparate impact, according to the judge, which means that a seemingly neutral policy was discriminatory in practice.
We've rounded up the latest news on this topic from SHRM Online and other trusted outlets.
Largest Back-Pay Award in OFCCP History
$6.6 million of the award is for back pay—the largest award of its kind in OFCCP history, according to the department. In addition to back pay, the judge ordered the company to pay benefits and interest, which will bring the back-pay award up to about $7.2 million. The company also must offer jobs to 182 of the 2,336 rejected applicants by July 31, 2021 and pay them as if they had been hired when they were denied jobs—which the judge valued at about $9.1 million. "The judge's order stands for fairness in employment and sends a clear message of the serious costs of hiring discrimination," said Oscar L. Hampton III, the DOL's regional solicitor in Philadelphia.
Organizations Should Review Hiring Practices
Enterprise Rent A Car Company of Baltimore was prohibited from contracting with the federal government until it agrees to implement certain steps to correct past issues with racism in hiring and to prevent future issues. Employers should note that regardless of whether they contract with the federal government, they should review their hiring practices to eliminate discrimination. Employers that are not federal contractors can still be sued for disparate impact under the anti-discrimination laws that are enforced by the Equal Employment Opportunity Commission.
Take Steps to Eliminate Racism in the Workplace
As organizations look to reap the benefits of a diverse, multicultural and inclusive workforce, the countervailing force of racism can undermine that effort, creating challenges that HR often is responsible for overcoming. In the workplace, racism most often manifests itself through microaggressions, which are defined as indirect, subtle or even unintentional acts of discrimination against members of a marginalized group. 
[SHRM members-only HR Q&A: What are disparate impact and disparate treatment?]
Ways to Reduce Bias in Your Hiring Process
Unconscious racism, ageism and sexism play a big role in whom we hire. But there are steps you can take to recognize and reduce these biases. So where should you start? And how can you help others on your team do the same? Here's what employers need to know.
Quiz: What Is Organizational Culture?
An organization's culture defines the proper way to behave within the organization and sets the context for everything the enterprise does. Test your understanding of organizational culture by taking this quiz.
Visit SHRM's resource page on implicit bias prevention.


[ad_2]