Australian Employers Struggle with Sexual Harassment
[ad_1]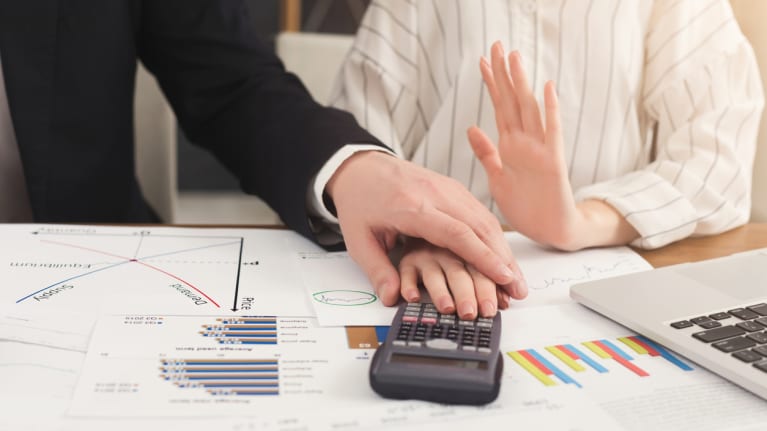 ​Sexual harassment is a serious problem in Australian workplaces: Employers are paying large sums to settle lawsuits out of court, and a human rights commission has launched a national investigation into the problem.
Yet employers "aren't taking all reasonable steps to ensure that this conduct does not occur, especially at the top of organizations," said Emma Pritchard, an attorney with Harmers Workplace Lawyers in Sydney.
Data on Harassment
According to a 2018 study by the Australian Human Rights Commission (AHRC), 85 percent of Australian women have been sexually harassed at some point in their lifetime.
"It is clear that as a society, we need to do better at ensuring that we create an environment where people feel able to report these experiences, where victims are not punished for coming forward and where perpetrators are held accountable for their actions," said Kate Jenkins, Australia's sex-discrimination commissioner.
Other findings from the AHRC study:
23 percent of women said they'd experienced sexual harassment at work in the previous 12 months.
Just 17 percent formally complained about sexual harassment. Of those who did, nearly 1 in 5 reported being ostracized, labeled a troublemaker or ignored by colleagues.
37 percent of workers have witnessed or heard about the sexual harassment of someone in their workplace, yet only 35 percent acted to prevent it.
People ages 18-29 are more likely than those in other age groups to have experienced sexual harassment at work.
In June 2018, the AHRC launched a national inquiry into sexual harassment and has been seeking submissions from people and organizations about their views on and experiences with sexual harassment. The AHRC is due to report its most recent findings on workplace sexual harassment later this year.
Rare Court-Awarded Damages vs. Frequent Large Settlements
Compared to the U.S., it is rare for an Australian court to order damages in sexual-harassment cases, and any damages "are still relatively modest," according to Rachel Bernasconi, an attorney with Seyfarth Shaw in Sydney.
However, Pritchard said, "we are involved in many, many cases each year that are filed but settled before they ever reach the courts, and even more cases that settle before they are filed."
"We often obtain settlements in excess of $1 million," she added.
[SHRM members-only toolkit: Introduction to the Global Human Resources Discipline]
Prevention Needed
Pritchard doesn't believe employers are sufficiently informing workers of their obligations to try to prevent harassment and report it.
"Also, most often it is the victim who departs while the perpetrator retains his role, often going on to be promoted while the victim's career is damaged, often forever," she said.
Pritchard's colleague, Amy Zhang, an attorney with Harmers Workplace Lawyers in Sydney, added that HR can play an important role in addressing sexual harassment in the workplace. "Unfortunately, however, in many sexual-harassment cases, HR makes the situation worse by not addressing sexual-harassment complaints made to them, or by not making any reasonable adjustments to ensure the perpetrator and the victim do not have to continue to work together," Zhang stated.


[ad_2]