HR Business Partner Development – Masterclass
February 25, 2020 @ 9:00 am

-

February 27, 2020 @ 5:00 pm
Discover the key competencies needed for HRBPs today, and develop your skills in building commercial acumen, business savviness, influencing and analytics.
This three day behavioural-focused Masterclass will help you identify the changing face of HR business partnering, explore key themes for HRBP's today and why these have relevance, and explore key competencies of HRBP's operating in today's workplace.
You will have the opportunity to measure your personal effectiveness against those competencies and behaviours as well as discuss key issues such as:
the need to be insight-led as an HR professional including an in-depth understanding of business models;
the value of being evidence-led to make informed decisions that benefit the organisation;
the concept of business value and how HR can add true value by focusing its activities on the key improvement points in a business that disproportionately positively impact on organisational success;
the contribution of workplace analytics and drawing insight from data;
critical elements to being an influential partner;
the role coaching plays in the profile of the successful HR Business Partner.
By the end of the HRBP Development – Masterclass, you'll be able to:
Identify the changing face of HRBP and how that impacts the function as a whole
Understand the transition that HRBP has made and how that has changed perceptions of partnering
Explore key themes for HRBP's today and why these have relevance
Understand the six competencies of HRBP's and measure personal effectiveness against those
Demonstrate an understanding of how being insight-led is a critical ingredient to being an effective HR Business Partner and for developing 'Next Generation HR'
Demonstrate understanding of business drivers and the impact of HR
Understand the business model in depth
Work with evidence based HR and identify the role of workplace analytics
Develop behaviours which promote influence and impact
Explore the role of the courageous business partner
Analyse why effective influencing is essential for a successful HRBP
Understand the power of brand and credibility
Understand how to identify and map key stakeholders. Identify the elements of influencing and learn to apply these to all stakeholder engagements
Identify when a coaching approach can be applied to courageous conversations
Observe coaching skills in practice.
Who should attend?
HRBP Development – Masterclass is the right programme for you if you're currently in an HR Business role or about to enter this role.
With group sizes of no more than 14, you'll be able to interact with like-minded colleagues from a range of organisations, and focus on developing your own knowledge, skills and understanding in this area. The small group size also allows you to focus on your business, and explore the key competencies needed for HRBPs today.
Tutor details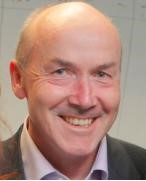 Karl O'Connor FCIPD
Karl has over 30 years senior business and human resource experience mainly in Ireland and the UK. He is an award- winning, well qualified HR professional, co-author of Coaching Champions and also featured as a best practice case study in People Management magazine around change management, flexible working and employee engagement. Karl is a non-executive Director with One in Four Charity and has worked, coached and consulted with many brands across the private and public sector including RBS/Coutts/Ulster Bank/First Active, Institute of Banking, Trinity College Dublin, Irish Farmers Association, McCabe Pharmacy, Teelings Whiskey, IMI and the Institute of Public Administration.  He is an executive, leadership coach and consultant who has worked with several CEOs, other C-suite executives and their teams. His core value is that "no-one is so good that they cannot get better" and his training and facilitation is learner-centred leading to improved employee engagement, retention and productivity.
*****************************************************************************************
Please Note:
Cancellations MUST be notified in writing.
A cancellation fee of 25% of the full fee will apply to cancellations received up to 4 February 2020. No refund can be made for cancellations received after 4 February 2020. A substitution may be made at any time.
CIPD reserves the right to cancel or reschedule the event or change its associated programme or substitute a speaker. In the event of cancellation, liability is limited to the amount of registration only.
Professional photography and video production may be taking place at the event and these images may be used on future promotional materials for CIPD. Please note that by attending the event, you are giving your consent for your image to be used on any CIPD promotional materials. 
For your security and peace of mind, CIPD and its subsidiaries will not supply your details to any organisation for marketing purposes. By submitting this request you confirm that you agree to the use of your information as set out in CIPD's privacy policy. We reserve the right to include your name in a list of delegates at the event.
Non-members may click here to sign up to receive our e-newsletters which will keep you up-to-date with HR news in Ireland as well as CIPD Ireland events and survey research.