SHRM CEO Calls for More-Inclusive Workplaces
[ad_1]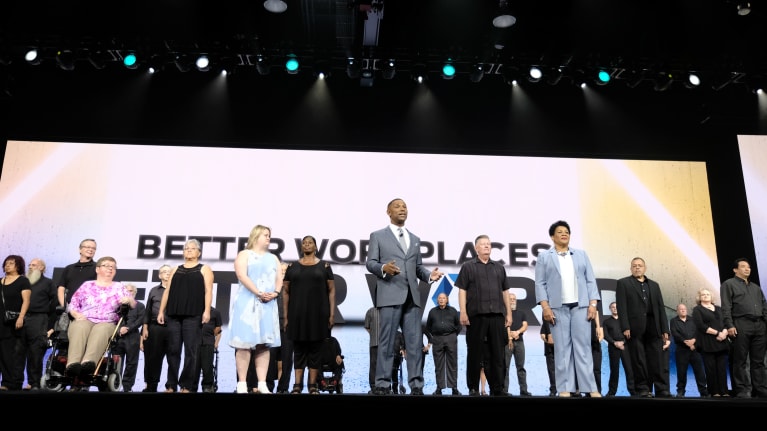 ​
LAS VEGAS—Johnny C. Taylor, Jr., SHRM-SCP, president and chief executive officer of the Society for Human Resource Management, on June 24 challenged HR professionals to create more-inclusive workplaces, specifically calling on them to hire people with disabilities, people with criminal histories, veterans and people over age 50.
"I'm not saying that everyone who applies for a job deserves that job. But everyone deserves the dignity of work," Taylor told the more than 18,000 HR professionals and others gathered here for the SHRM 2019 Annual Conference & Exposition.
"As stewards of workplaces, HR people play a role that is bigger than any one of us. Our focus should not be on keeping the 'wrong' people out but trying to find the 'right' people…
…

[ad_2]

Continue reading original post…
Credit to Dori Meinert for the original post.