Experiencing Negative Mental Health Symptoms? You're Not Alone
[ad_1]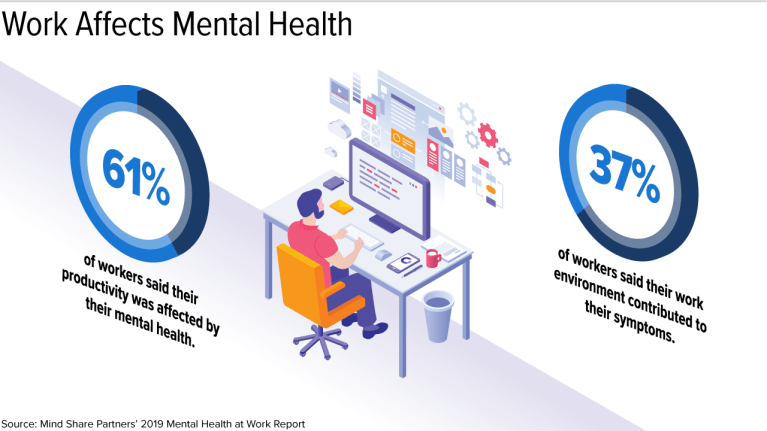 Mental health issues are more prevalent among the workforce than employers may realize, and for many employees, work is a factor in the mental health symptoms they experience.
Nearly 60 percent of 1,500 U.S. adults working full-time said they had experienced one or more of a dozen negative mental health symptoms in the past year, according to Mental Health at Work: 2019 Report from Mind Share Partners. Anxiety, depression and eating disorders were the most commonly cited symptoms.
Thirty-seven percent thought their work contributed to their mental health symptoms. Employees who said they experienced negative mental health symptoms ranged from individual contributors to C-suite members.
Mind Share Partners offers workplace seminars and other services…
…

[ad_2]

Continue reading original post…
Credit to Kathy Gurchiek for the original post.